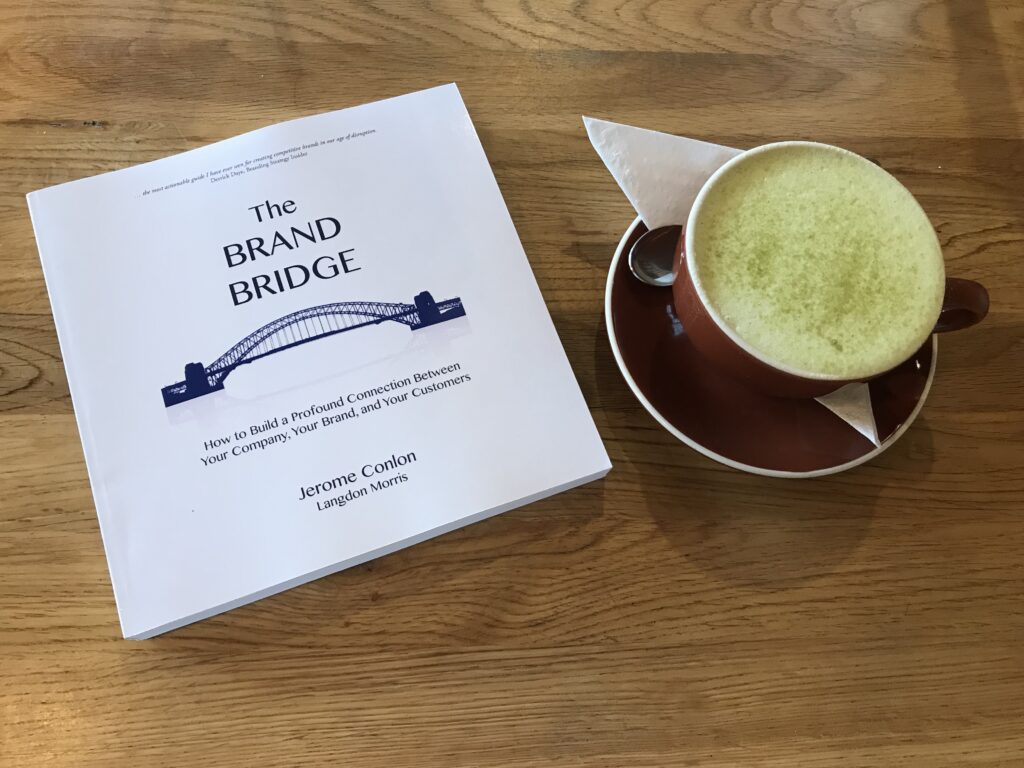 A copy of The BRAND BRIDGE: How to Build a Profound Connection Between Your Company, Your Brand, and Your Customers by Author Jerome Conlon & Langdon Morris finally arrived after its launch on Amazon in the USA early this year, a follow up to the Authors previous book Soulful Branding. Having collaborated with Mr Conlon and from first hand experiences we can attest to the valuable insights The BRAND BRIDGE offers and highly recommend this book.
While Soulful Branding planted the seeds, its successor The BRAND BRIDGE offers a practical frameworks and road map on the subject of marketing and branding enabling you as a storyteller to branch out from the norm and create your unique brand identity.
As our clients venture to cross the cultural bridge into Asia the brand building road map provided by The BRAND BRIDGE and it wonderful predecessor Soulful Branding will equip our companies with tools and strategies needed to prosper as well enrich their market entry journey.
An essential read for every aspiring Entrepreneur and Marketing & Brand professional. We wish Mr Conlon and the book all the success it desires.
For reviews and details visit Amazon: https://www.amazon.com.au/Brand-Bridge-Profound-Connection-Customers